Those who have it want to get rid of it, and those who don't, long for it. What is it? Curly hair, of course … Luckily, we can all have a little bit of both worlds, as long as we have a great hairdresser on our sides.
Ladies who are blessed with them and actually enjoy them, do long for a straight finish at times. When bad hair days occur more and more often, the curls just get out of control and become too frizzy. Not to speak of those annoying fly-outs …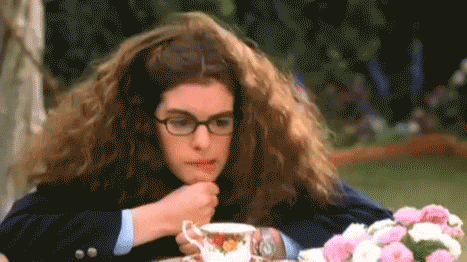 With a professional wash and blow dry, your curls can be redefined, making your beautiful hair crown frizz-free and more manageable, for days to come.
And if you want this sort of style for a longer period of time, you may want to consider trying our Goldwell Kerasilk hair smoothing treatment. You won't get rid of your curls completely, however it will help to make them manageable so a blow dry at home won't be too much of a hassle for you. Read all about it here.
In March only, we run an exclusive Kerasilk promotion whereby you get a beautiful home care product package worth up to £68.50 – for free with each Kerasilk appointment. Click here for details and book asap if this feels right for you, because the offer is only while stocks last …
Curly girl: It's more than just hair, it's an attitude. 

– Lorraine Massey
Love,
Figaro London
PPS: Make sure to follow us on our social media pages for more helpful advice, inspiration and the occasional bargain offers. Here they are: Figaro London's Official Facebook page, Figaro London Beauty page – focusing on all things beauty and skincare related, Twitter, Instagram, Google+. Looking forward to seeing you there too.