Many hair dyes contain ingredients that can irritate the skin or cause an allergic reaction. That's why a patch test is essential 48 hours prior to any colour service. Some individuals who develop an allergy to hair dye would still love to get their hair coloured and not give up on their dream colour. The solution: an ammonia-free, peroxide-free colour formula called Elumen by Goldwell.
Allergic reactions to hair colour are not uncommon. We dedicated an extensive post to this topic with all the important details you need to know about an allergy or sensitivity that anyone, even the most seasoned hairsalon-visitors can develop anytime in their lives. That's why our patch test protocol is rigorous. But when we discovered Goldwell's Elumen colour range and all its promises, we were like: wow, we have to check this out and if it really works, let's make this available to all those lovely clients whom we'd otherwise have to disappoint because of their allergy or sensitivity to hair dye.
Elumen has been tried and tested – and honestly, it's a revelation. Here's why.
Goldwell Elumen hair colouring – the technology
Traditional, normal hair dyes are oxidative colours: to activate the hair dye, peroxide is added to it. Anything with peroxide in it will ever so slightly do a bit of damage to the hair's surface. That damage can be minimised, but minuscule damages are still occurring.
Elumen colour works without peroxide, ammonia (and ammonia-odour!) and thanks to the nourishing ingredients that are part of its formula, it actually repairs the hair while colouring it. It provides remarkable durability, exceptional shine, intense colour and amazing, healthy-looking hair.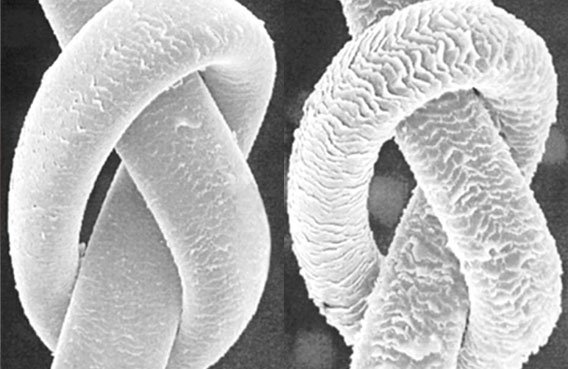 Goldwell Elumen hair colouring – the benefits
Elumen HDmax and Shine & Care Technology
Thanks to the Elumen HDmax technology, the hair dye penetrates deep into the hair, and creates extraordinary intensity and longevity (Magnet Effect), while repairing damaged areas inside the hair (Repair Effect). The Shine & Care technology creates brilliance and a healthy feel for the hair (Deep Shine Effect).
The result:
Up to 37% more shine compared to intensive demi-permanent hair colours
Up to 76% more colour intensity compared to oxidative permanent hair colours
Up to 20% longer durability compared to oxidative permanent colour
32 natural and colourful shades with up to 100% grey coverage
While we're in love with Goldwell's Elumen colour range, it's not for anyone and everyone, and there are certain limitations as to what is possible to achieve, especially when the applied on previously chemically treated (eg. bleached or coloured) hair. We can quickly figure out as part of a colour consultation if Elumen could work for you.
Our hair colour consultation is done online, in a few simple clicks, via Whatsapp. You just drop us a few photos in a message and we'll come back to you with a free treatment plan, price quote and time estimate. No obligation at all.
Click here to learn more how it works and to get in touch with our master hair colourists for advice.
Love,
Figaro London 💚