Digital Marketing Intern Wanted
General information on Digital Marketing Internship Opportunity at Figaro London
Duration:  6-12 months
Commitment:  Part-Time
About the role:  We are looking for a Digital Marketing Intern to help us with our ever-growing business needs. We are an independent hair and beauty salon in central London. Our team of ambitious creatives (hairdressers, beauticians, manicurists, eyelash stylists) are all professionals who appreciate the free-spirited atmosphere we have, the fact that they have room for creativity and that they can test their ideas in a safe and encouraging environment.
You would be responsible for:
Developing a digital marketing strategy for the salon.

Implementing the strategy with the help of our team.

Looking after our Social Media platforms including Facebook, Twitter, Instagram, Youtube and Pinterest.

Developing and posting content based on weekly – fortnightly meetings.

Creating blog posts, and landing pages.

Updating our WordPress website.

Improving our monthly emails and newsletters

Checking on our Google Adwords campaigns, developing, monitoring new campaigns, optimising spend and performance.

Identify trends and insights.

Optimising our SEO.
You'll be given training on all of these, so no previous experience is required, but a genuine interest in learning about the practical side of digital marketing is essential. If you're more interested in SEO and advertising (and content marketing is not really your cup of tea), that's totally ok. We can design an internship experience that serves you and serves us in the best possible way.  
In an ideal world:
You have an interest in the entrepreneurial business mindset.

You learn quickly and adapt fast to the changing environment.

You are interested in fashion, hair and beauty.

You have great written English skills.

A little experience in digital marketing, OR:

No experience just yet but a strong desire to learn and be your best to make the world a better place.

You are a creative, positive spirit along with a passion for personal development.
Why work with us as a Digital Marketing Intern?
We are an award-winning independent hair & beauty salon in Central London with an ambitious creative team open seven days a week. This year, we celebrated our ninth birthday. We have an established customer base which we consider to be a great starting point to further developing ourselves and expanding. For that, we need professional partners who think like we do: Never stop doing, want to improve and develop constantly, learn new techniques and are open to the world.  
Our Principles:
We believe in honestly friendly customer service that comes from our heart.

We believe in the importance of regular chats with our colleagues, in openness and the desire to get better.

We believe that every single member of our team is a partner and we believe in their professional quality of work.

We wholeheartedly believe that the combination of hard work, constructive criticism and a supportive environment helps us all to achieve common and individual goals.

Ideas are important, but implementation is everything.
Compensation:  No financial compensation
Years of Experience required:  No
Additional Information on the Internship
We are open to this being a short or longer-term internship agreement, ideally somewhere between 4 to 12 months, depending on your availability. We offer flexible working hours and the possibility of remote working. Please note that we are not in a position to provide financial compensation for the period of the internship. We'll provide a mentor who'll be assisting you during the period of your internship and will train you and support you throughout, a detailed certificate and assessment of the work you do for us, and a letter of recommendation for future employers.
Minimum language level required:  English: Independent User B2
Location: It's not required for you to be based in London. If you study at a university abroad and you're not in a position to come over to London, you'd work remotely with us, online. If you'd like to come over to London, that's totally ok, but not necessary for the role.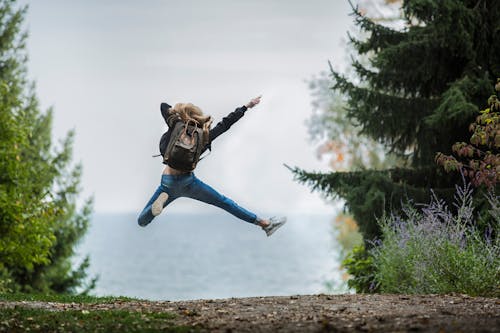 How to Apply
Please send your application with a CV and / or references to hr@figarlondon.uk
Hurry up, we really want to hear from you.
P.S. Check us out on social media too @FigaroLondonUk and while you are there, give us a shout to say you're interested.